Message from the Executive Director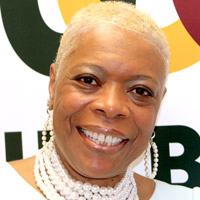 Dear Supporter,
It gives me great pleasure to address you for the first time as the Executive Director of Urban Community Alliance. As a proud alumnus of Albertus Magnus college, having obtained a degree in Human Services, I come with an extensive history in the community fighting for equality and social justice politically, civically, and professionally. On a daily basis I am inspired by the many passionate community advocates who consistently challenge issues of health, equality and justice.
I am honored and privileged to lead Urban Community Alliance, founded on the history of two great organizations, into its next phase of advocating for children, youth, and families. The foundation of Urban Community Alliance is built upon an incredibly strong legacy of advocating for families of color. Urban Community Alliance's current programs will continue to empower people of color and serve as the voice for those who are often voiceless.
Urban Community Alliance seeks to expand its influence in five ways:
By building stronger alliances between community and resources
By expanding and building capacity statewide and globally
By collaborating and partnering with stakeholders to strengthen wrap-around support
By education and advocacy of the impact of urban trauma on communities of color
By offering training and Professional Development opportunities
I look forward to partnering with you to empower our community!
Sincerely and with appreciation,
Shirley Ellis- West, Executive Director
Martin Luther King, "Injustice anywhere is a threat to justice everywhere."